Loo Maps for the most pressing need!
Ambitious project to map public loos in Ahmedabad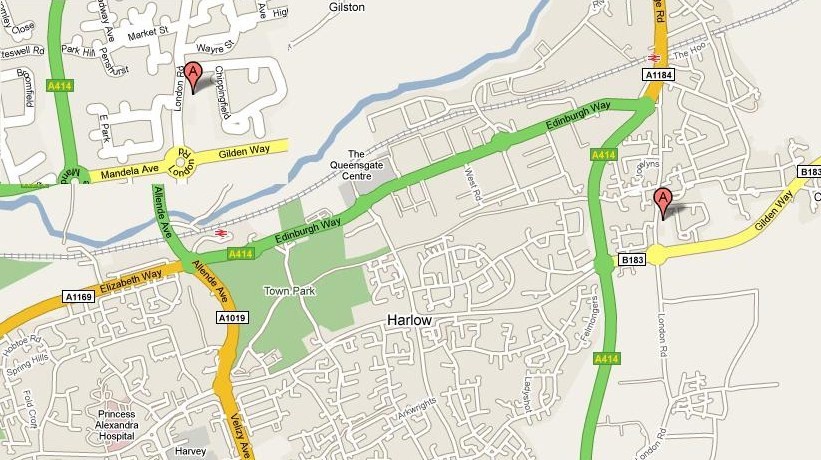 'Project Loo', launched on February 21, 2015 by Ahmedabad resident Jatin Chaudhary along with his partner Kunal Chaudhari, is a blessing to all the people on the go, perturbed by an intolerable need to reach for a washroom. This project, launched formally in Ahmedabad, aims for a virtual map containing information regarding all public toilets in the busiest areas of Ahmedabad, before spreading across 40 other cities in India. ..
more »

Our plastic affair with nature
In a shocking research finding, the amount of plastic waste entering the ocean from land has been quantified. Five years back, an estimated 8 million tons of plastic waste was dumped into the ocean, roughly equal to the amount of plastic generated globally in 1961. Moreover, much of the plastic waste making its way int...
more »
Little soldiers to fight open defecation
Upholding the initiative of the Nadia district administration, of involving schoolchildren in propagating healthy practices for sanitation and getting rid of open defecation, the West Bengal Commission for Protection of Child Rights has communicated to all district magistrates to advocate and emulate the move.The Chair...
more »
Kochi says no to dumping filth in public
Going by the statistics available with Kochi Corporation's health department, while 78 people were booked in 2013 in Kochi for dumping garbage in public places, the number came down to 48 in 2014. Section 340 of the Kerala Municipalities (Compounding of Offences) Rules says that a fine up to Rs. 2,000 can be slapped...
more »
Waste takes its toll on wetlands near Chennai
Once serene and a treat to the eyes, the diminishing freshwater habitat of Madhavaram poses a grave threat to the groundwater needs of the city while enhancing the risk of monsoon flooding. Biodiversity in and around Retteri Lake (or Madhavaram Tank) is fast depleting, thanks to a multitude of industrial units and ...
more »
Events
Smart Green Sanitation for Smart Green Cities
Venue: Le Meridien, New Delhi
Date: June 19, 2015
Website: http://urbansanitation.in/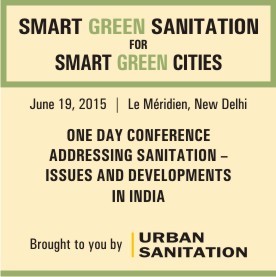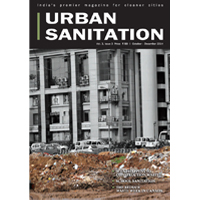 Ashton Kutcher
American Actor, Producer, Investor and Former Model
"There are 'Never' diaper changing stations in men's public restrooms. The first public men's room that I go into that has one gets a free shout out on my FB page! #Be The Change"