Ocean filled with garbage!
While environmentalists are struggling with managing garbage on land, the search for the lost Malaysian MH370 airline opened a new closet of skeletons. The search operation opened the world's eyes to the amount of garbage that fills the ocean bed.
According to a CNN report, two weeks after the Malaysia Airlines jet disappeared, one thing was clear: the ocean is full of garbage, literally.

It isn't like looking for a needle in a haystack, Conservation International senior scientist M. Sanjayan, said of the difficulty in finding the Boeing 777 aircraft. "It's like looking for a needle in a needle factory. It is one piece of debris amongst billions floating i..
more »

Kolkata soon to be garbage free
With an aim to make Kolkata garbage free, the Kolkata Municipal Corporation (KMC) has embarked on a new plan through sanction from the JNNURM scheme. According to KMC's Mayor-in-Council, Debabrata Mazumdar, JNNURM has sanctioned Rs. 110 crore this year for the project through which compactors will be purchased to ma...
more »
MPCB says 75 percent of industrial waste can be recycled
H. D. Gandhe, Sub-Regional Officer, Maharashtra Pollution Control Board - in a workshop organised by the Confederation of Indian Industry (CII) in Pune - stated that almost 75 percent of waste generated by industries can be recycled. He also mentioned that adopting best practices can result in reducing cost and incr...
more »
Callous socialites worst offenders
The elite class including officers, lawyers, doctors and even politicians, were found dumping garbage at undesignated places by an opposition party in Imphal, who raised a call-attention motion on the matter in the assembly. In reaction to the dumping of garbage at undesignated places in Imphal city, Chief Minister Okr...
more »
Sex-worker turned sanitation worker to bag award
Lata Mane, who was a commercial sex worker in the late 90s, founded a Ghatkopar self-help group in 2007 under the Swarna Jayanti Shahari Rozgar Yojana (SJSRY) - a central government scheme for women's empowerment. In 2013, her group bagged a slum sanitation project at Nityanand Nagar, Ghatkopar for 16 units. Now, th...
more »
Events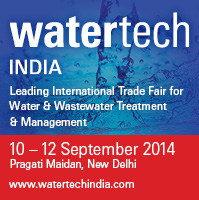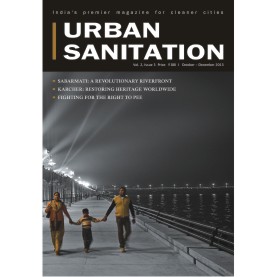 Kajol
Bollywood actress
"I think it gets easier for a star to spread awareness because people connect with familiar faces. So many children die from diarrhoea or pneumonia every day; I have been advocating the cause of handwashing and urging people to donate to such programmes."
Bollywood actress Kajol, who joined the 'Help A Child Reach 5' campaign by Lifebouy with a mission to spread the importance of good handwashing habits around the world last year.