Just safe drinking water or clean toilets for urban slums is not enough. The need is sustainable, self-reliant sanitation.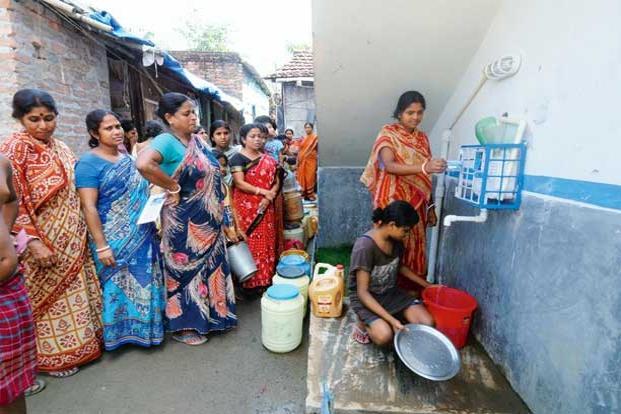 For more than a month now the women of Kalikapur slum, along the Eastern Metropolitan (EM) Bypass in Kolkata, have been providing safe drinking water to their families. And they don't even have to walk several kilometres to do that. "Best part is I can get water any time of the day," says Brihospoti Coolie, showing her radio frequency identification (RFID) smart card, which she calls an 'ATM card&rs..
more »

Smart Cities Plan to be submitted By December 2015
With the urban development ministry still caught up in preparing the concept note for Prime Minister Narendra Modi's 100 smart cities scheme, the PMO has set December-end as the deadline to make a final presentation. Sources said the deadline is aimed at fast-tracking the scheme so that some work can start by the en...
more »
Swachh Bharat Abhiyaan is responsibility of all 1.25 billion Indians, says PM Narendra Modi
Prime Minister Narendra Modi launched his nationwide cleanliness campaign, the 'Swachh Bharat Mission' or 'Clean India Campaign' from the Valmiki Basti in New Delhi on October 2nd. Addressing the nation at the launch, Modi asked India's 1.25 billion people to join the 'Swachh Bharat Mission' and promote it. Modi him...
more »
A women in Maharashtra prefers sanitation over gold
A woman in Maharashtra who sold her gold 'mangalsutra'—the wedding chain and pendant—to raise money to build a toilet in her remote village home has earned kudos from people, and a felicitation from rural development minister Pankaja Munde. The womenfolk in her home were compelled to go to ne...
more »
Star Bazaar supports 'Swachh Bharat Abhiyan'
Trent Hypermarket Ltd., the retail arm of the Tata Group, pledged support towards the 'Swachh Bharat Abhiyan' by organising a cleanliness drive. The event, led by Jamshed Daboo, Managing Director, Trent Hypermarket Ltd. (Star Bazaar), witnessed the participation of over 1,500 employees from the stores, distribution ...
more »
Events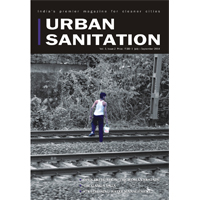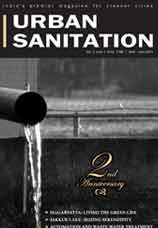 Aamir Khan
Indian film actor, Director, Producer and Television Presenter
"I would be very happy if this responsibility is given to me. and I believe that this is a very big step for the country."
Aamir Khan while extending his support towards Prime Minister Narendra Modi's Swachh Bharat's campaign.