Mumbai: 6,400 tonnes of solid waste, 40 pc sewage go untreated
Richest corporation of the country still has pockets where open defecation is the only choice.
Taxpayers in Mumbai have spent over Rs. 13,000 crore towards cleanliness over the past decade. But the city has a lowly 140th rank to show for this massive spending. The Brihanmumbai Municipal Corporation (BMC) had allocated Rs. 8,839.5 crore for solid waste management in the last five years, of which Rs. 683.56 crore was used for development work and at least over Rs. 5,000 crore for sewage disposal. Despite this, the city r..
more »

Kumbh Mela better organised than FIFA World Cup, says Harvard
A team of scholars and students from Harvard who studied the 2013 Maha Kumbh in Allahabad have concluded that the Kumbh Mela was much better organised than the FIFA World Cup in Brazil in 2014 and the Commonwealth Games in Delhi in 2010. The book 'Kumbh Mela – Mapping the Ephemeral Megacity' was recently relea...
more »
GMC: Home composting only way to manage waste
The Guwahati Municipal Corporation (GMC) is encouraging residents to opt for home composting for a better waste management in the city. Additionally, the GMC has begun pilot projects in several parts of the city. City-based NGO Environ and Bangalore-based Daily Dump have been carrying out such projects across Manipuri ...
more »
Poor sanitation afflicted Jaipur also faces manpower woes
Jaipur also called as the 'Pink City' has witnessed a steep fall in sanitation ranking in the past four years and now it is being counted among the most unhygienic cities of the country. The capital city of Rajasthan, after scaling new lows on several fronts such as infrastructure, has now achieved another statistical ...
more »
Maharashtra to set aside 50% civic body funds for solid waste management
The Maharashtra state government has made it mandatory for the civic bodies to set aside at least 50 per cent of funds received from the 14th finance commission for open defecation and poor solid waste management that has become a serious concern in smaller cities in Maharashtra.
Though Maharashtra shifts to...
more »
Events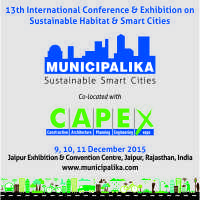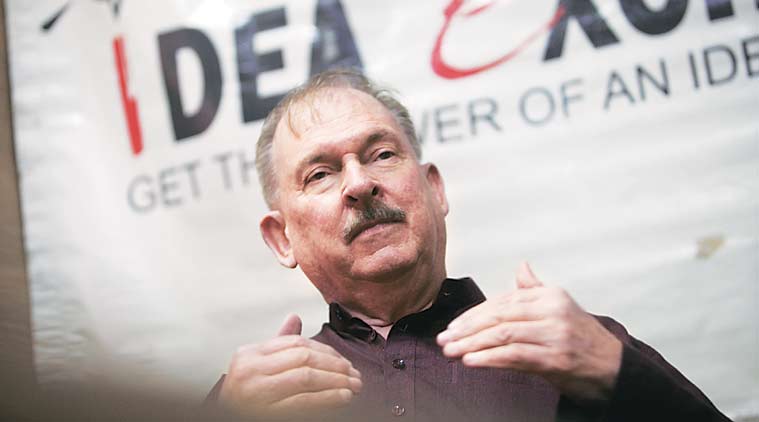 Christopher Benninger
American-Indian Architect and Planner
"I feel that Indian planners should be planning Indian cities as we know the culture, the economics and the most appropriate infrastructure for India .. (but) .. one should understand that it's not possible to have 'smart cities' with dumb administrators. "