Two problems tackled with a single solution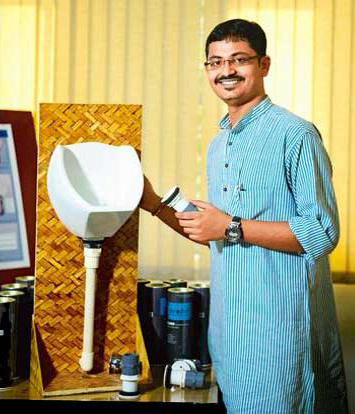 Ekam Eco Solutions has come up with Zerodor, a technology related to waterless urinals. Zerodor is a patented technology, the rights of which rest with IIT-D. Ekam Eco Solutions holds the rights to disseminate this technology nationally and internationally. It is a mechanical system with a valve, which allows the urine to go through and blocks the ammonia present in the urine in the urinal pipe. It can be retrofitted in exist..
more »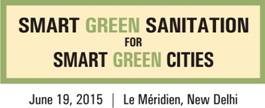 Waste management to be a part of school curriculum
Aiming to achieve target of '100 per cent waste segregation at source' over the next three-four years through people's participation on a massive scale, the environment ministry will come out with comprehensive revised rules on waste management in the country by July 15. It will also write to the ministry of human ...
more »
Waste tyres can minimise quake impact on buildings
A professor at a Japanese university, hailing from Assam, has developed earthquake resistant techniques using waste tyres. Though the waste tyres can be a great environmental concern, according to Hemanta Hazarika, Professor, Department of Civil Engineering, Kyushu University, Fukuoka, these can be an effective and ...
more »
Chennai and Mumbai, the only cities with biomedical waste management, finds study
According to a recent study Chennai and Mumbai are the only Indian cities with an effective system to manage biomedical waste, whereas Delhi and other north Indian state capitals have a poor record.
The survey by the International Clinical Epidemiology Network (INCLEN), published in the Indian Journal of Med...
more »
Government drafts new waste management norms
With the intention to implement waste management policies effectively, the environment ministry has come out with four separate draft rules for managing municipal solid waste, e-waste (computers, mobiles or other electronic/electrical gadgets), plastic waste and medical waste. It has also sought opinion of public/exper...
more »
Events
'Smart Green Sanitation for Smart Green Cities'
Venue: Le Meridien, New Delhi
Date: June 19, 2015
Website: http://urbansanitation.in/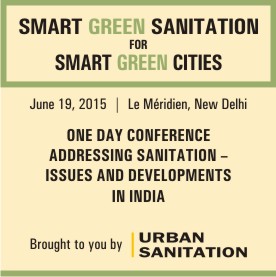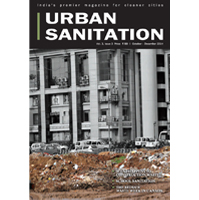 Kamal Haasan
Indian film actor
"Cleaning India's fresh water bodies is critical and needs to be done on a war footing. All our water bodies are being converted into sewer drains and dumpyards. This has to change and the society needs to understand the significance of conserving these water bodies."
Kamal Haasan while launching the cleaning of Madhambakkam lake project.