Bio-medical waste: Managing it right
While healthcare is essential for one's well being, the by-products generated from medical facilities can be hazardous, toxic and even fatal.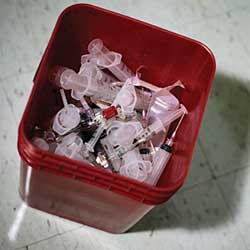 The hazardous and toxic by products of bio-medical waste from healthcare establishments, which usually comprise infectious bio-medical and radio-active material as well as sharps (hypodermic needles, knives, scalpels, etc.), constitute a grave risk. If not addressed, treated or disposed off properly, and if allowed to mix with other municipal waste, the results can be hazardous not only to health but also to the environment at l..
more »

The new government's clean Ganga movement on a roll
The clean Ganga mission recently got a boost after the Centre sanctioned six new sewage treatment plants (STPs) for different cities and towns along the river in Uttar Pradesh, Bihar and West Bengal. These STPs, cleared under the national mission for clean Ganga (NMCG), will come up in Allahabad in Uttar Pradesh; Beu...
more »
Pink city held guilty for unattended bio-medical waste
The health care facilities (HCF) in Jaipur are openly flouting the acts governing handling and storage of bio-medical waste and disposing waste, spewing carcinogenic gases and posing severe health hazards to residents in the vicinity.

The Comptroller and Auditor General (CAG) of India's report for the year ...
more »
Delhi amongst the top 10 largest plastic-waste producing cities in India
The government announced that Delhi figures amongst the top ten largest plastic waste producing cities in the country. In a written reply to the Rajya Sabha, the Environment Minister, Prakash Javadekar, said that based on a study conducted by the Central Pollution Control Board and Central Institute of Plastic Engineer...
more »
Reviving plans for an open-defection free country
With Prime Minister Narendra Modi's emphasis on making the country open-defecation free (ODF) by 2019, the rural development ministry has decided to change the way the Nirmal Bharat Abhiyan (NBA) scheme is implemented. From earlier emphasis on building toilets, it wants states to go for behavioural changes in th...
more »
Events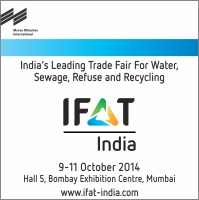 Venkaiah Naidu
Housing and Urban Development Minister
"100 new smart cities are to be developed, this is the dream of our PM. Twin city and infrastructure for satellite towns will also be the focus. Cleanliness and sanitation will be our priority."